---
3D Modeling
This form was initially created in Grasshopper. Grasshopper is a visual programming language and environment that runs within the Rhinoceros 3D computer-aided design (CAD) application, which is primarily used to build generative algorithms. Advanced uses of Grasshopper include parametric modelling for structural engineering, architecture and fabrication. The following picture represents the visual code used to generate this model.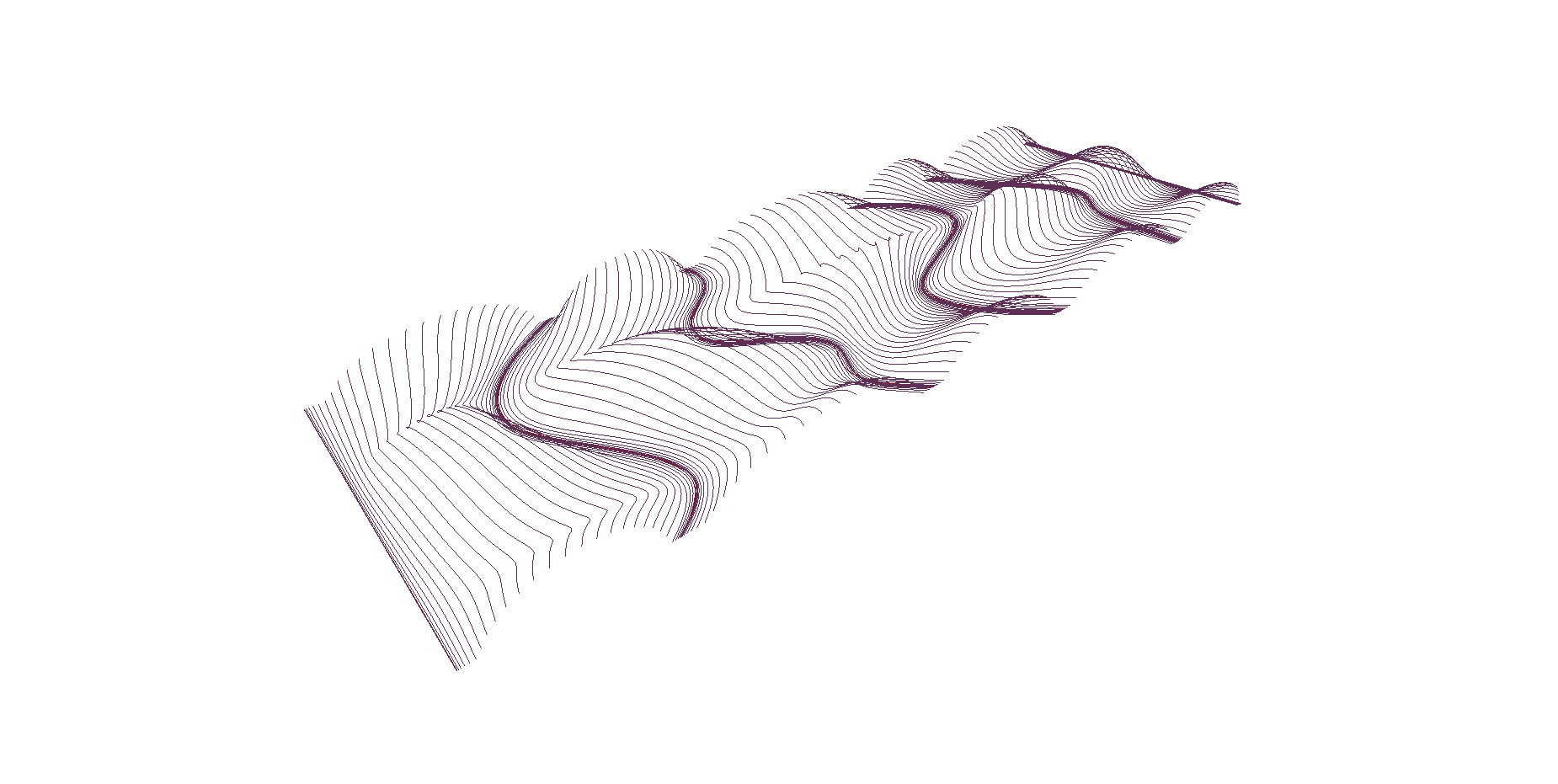 ---
CNC cutting
The 3D model was then transformed into a real object by CNC cutting on MDF material.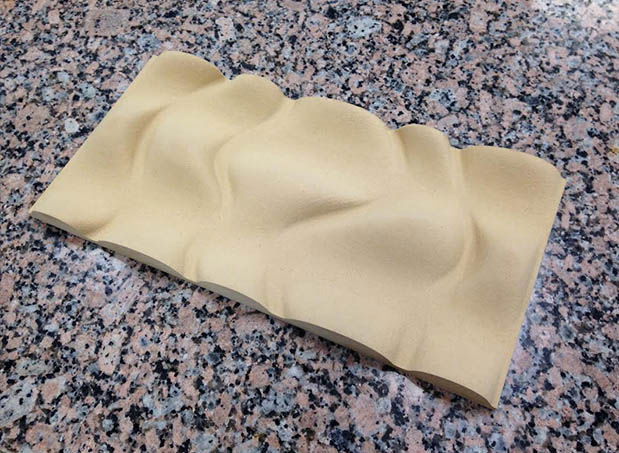 ---
Thermoforming
Using the thermoforming technique on top of the MDF model was the next step. The thermoformed material was then spray painted to make the following model.